I'm not sure how many of you follow me on Instagram but if you watch my stories, you know how OBSESSED I am with Target! Is it just me or have the fashion and home goods departments seriously stepped up their game in recent years?
Since I have spent quite a bit of time and money on the Target franchise recently, I figured I would go ahead and do a round-up of all my favorite things that I have either already purchased or still have my eye on!
What I'm Seriously Loving…
May Designs Periwinkle and Blush 2018 Planner
So, I stumbled upon this pretty little planner by complete accident on one of my many trips to Target. I purchased the monthly/weekly planner because I am one of those girls that use her planner every single day. This particular design has hourly time slots so that I can pencil in work, meetings, and school. I am a very visual person and by having a planner set up like this, I can see where I had time to work on my blog or social media posts in between everything else. It also some comes with some super cute stickers! It is a tad more expensive than most of the planners there. However, it is definitely less than the Erin Condren or Lily planners that I have bought in the past.
Of course, I couldn't resist the matching clipboard! I don't really use my phone to plan things out so this is where I plan out all of my blog and social media posts. I've brought this planner and clipboard set to work once and I had coworkers and patients alike commenting on how pretty the colors were!
Knox Rose 3/4 Sleeve Gray Peplum Top
I love this little top! I bought it a few months ago and its perfect to wear with some white shorts and wedges. The lace details on the front are really pretty and what really sold me on it was the lace-up back.
Universal Thread Wrap Front Romper
If there is one staple outfit that I love for spring and summer, it's definitely a romper! They are especially flattering on us petite ladies. I have a girlfriend that's fairly tall. She always is saddened by the fact that she can never find rompers that fit her tall frame and I'm constantly complaining about not finding any maxi dresses for very petite girls.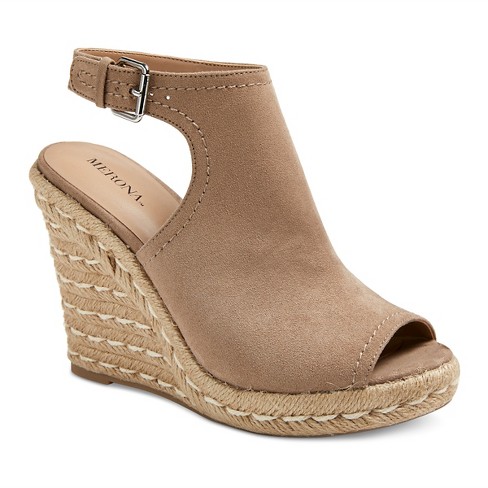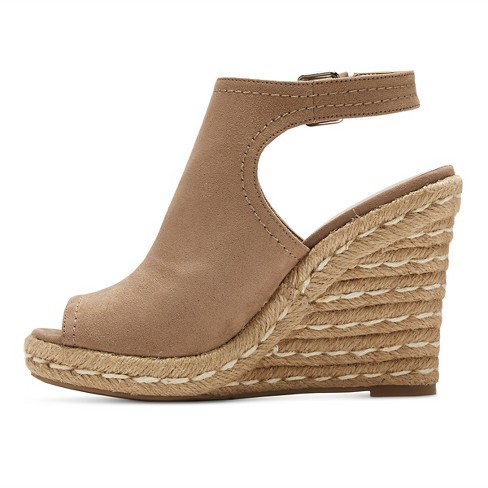 Mala Shield Espadrille Wedge Sandals
I've shared this particular pair of wedges with you all on my Instagram stories a few weeks ago and you all said that you loved them! I've read the reviews on this product on the Target website and a lot of people like how it looks like it should cost way more than it actually does. Target has seriously been stepping up their shoe game and I cannot wait to see what else they have in store for us!
What I Have My Eye On…
While I already have the original Steve Maddens Slip-On sneakers, these shoes are the perfect dupe right down to the little silver design on the back of the heel. These dupes come in several colors as well and I think I might have to buy all of them.
How cute is this swimsuit cover up?! I can't even decide which one I should buy because I love both colors! I love the lace detailing. It is the perfect combination of feminine, sexy, and yet still covers what needs to be covered!
SUGARFIX by BaubleBar Tiered Tassel Drop Earrings
These tasseled earrings from BaubleBar are a perfect and budget-friendly alternative to other more expensive tasseled earrings. They are perfect  statement pieces to add a pop of color to any outfit. These earrings are under $15.00 and they come in several colors!
These espadrilles are the perfect dupe for the Marc Fishers Alida Espadrille Wedges!  The simple design makes it all the more classy and chic.  As a petite girl, I LOVE wearing heels but especially wedges. This gives me the right amount of high and makes my legs look longer. Plus I am in much less danger of breaking my neck in these than in stiletto heels. Wedges are surprisingly comfortable. This particular pair is definitely on my must-have list!
There you have it! Thanks for reading my first ever Target Favorites Roundup! These are all the things I am currently loving. Let me know if you've bought any of things on this list. I'd love to hear your thoughts on them!
Also, if you loved reading this post, check out Spring 2018 Style Trends or How to Find Your Individual Style for more spring and summer fashion inspiration!
*Affiliate Disclosure: Some of the links on this page are affiliate links. This means that at no additional cost to you, I will earn a commission, if you click through and make a purchase. I want these recommendations and reviews to be useful to you so I only recommend products or services that I personally believe will add value to you!*